The ediCERT training has made things clearer for me in my work with eBiss. We had started with eBiss in the Corona phase and therefore had "only" online meetings. Now we realised once more how much more efficient and better face-to-face meetings are. It was also important and good to exchange ideas with other eBiss users. And it was nice to get to know all the people behind Pranke at the after work event.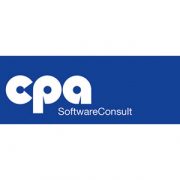 Pranke is a reliable partner. The migration to the Pranke eBiss EDI converter went smoothly. We always had a personal contact person from Pranke at our side who was able to support us quickly and competently.
Thanks to the PRANKE interface, a complex EDI connection to various suppliers could be implemented without any problems thanks to the great introduction of the PRANKE team. The interface runs flawlessly and any changes in the suppliers' requirements can be easily updated on an individualised basis. Conclusion: a great cooperation with the PRANKE team and a very functional product "PRANKE-eBiss".
ACA has been successfully carrying out EDI implementations in the Benelux countries for its XPRT product for 6 years. With the help of our German partner Pranke GmbH we were able to integrate EDI into the central platform. Today, more than 130 fashion brands are connected, so that many retailers can work more efficiently, thanks to EDI.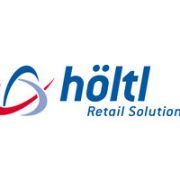 According to feedback, the eBiss training for the twelve colleagues was SUPER. The first colleagues were able to apply the learned knowledge directly at the customer's premises in the last two days. Thank you!
Just one day after the ediCERT® training, my customers showed an enormous increase in competence in EDI and eBiss. Since we have been able to discuss EDI issues on an equal footing since then, many questions relating to the ERP system have also been resolved much more quickly and effectively ".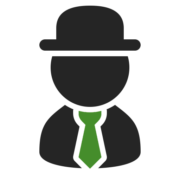 eBiss 3 – great connections for Intex and Futura. Both systems are very closely connected to eBiss and can therefore benefit greatly from the speed and reliability of eBiss. We were able to integrate ORDERS, SLSRPT, INVRPT and other message types directly and very easily into the systems. Clear and fast error management saves us a lot of time.
After the first training session, I thought I would never be able to work independently with eBiss. Today, after 6 months, I can extend the integration types and customise mappings. I can answer complex questions about the interface and EDI processes for my colleagues. The applicability of the knowledge transferred is constantly increasing – that pleases me and I'm sure it pleases you too.
As the world's leading manufacturer of products for breast operated women, with more than 800 employees worldwide, our portfolio ranges from primary care, breast prostheses, partial and compensating prostheses, lingerie, swimwear, active and leisure wear, scarves & caps to accessories. In order to stay at the cutting edge of technology, we were looking for an option to replace telephone and fax orders. Our customers, from large medical supply store chains to smaller independent stores, operate different merchandise management systems. Therefore, we were looking for a flexible tool that could handle all possible data formats and transmission paths.
We quickly agreed that the Pranke eBiss was the optimal solution for our requirements. Besides the fast and easy customer connection, eBiss offers us the possibility to convert individually adapted EDI EDIFACT messages but also XML, CSV and other data formats.
Via eBiss, we not only exchange data directly with other EDI converters, but also use the flexibility of the system to send or receive data from our customers via e.g. WebService, REST API and SFTP. When new challenges arise, Pranke is always at our side with its competent employees and together we think of the optimum solution for our customers. We are glad to have found a competent and reliable partner in Pranke. eBiss is a product that, due to its quality and flexibility, is the optimal solution for us to exchange data with our customers electronically.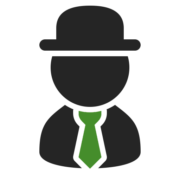 eBiss 3 is much easier to use than its predecessor. Since each menu is opened in a separate window, it is much easier to keep track when testing. The data flow of a message can be played through easily, because you can jump live from one mapping to the next: with the input mapping through the middleware into the output mapping and into the file output. And last but not least, the context-sensitive help is now really a big help!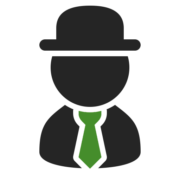 The new eBiss version 3 is a dream. I've never finished checking the message boxes that fast.
Bei uns im Hause Loeb ist Pranke das Tüpfelchen auf dem 'i' bei der Digitalisierung von kaufmännischen Geschäftspapieren und Abläufen.
EDI invoices – there's nothing hotter than that.
That was a really good mix of information, with many details, but also commercial connections and EDI history. And the speaker was able to present everything so well that both the technicians and non-technicians could follow and learn from him.
An in-house training has the advantage that the speaker picks up on the current questions and deals with them in a targeted way. Nevertheless, we rather send several employees to ediCERT® in Karlsruhe. We consider the exchange with other participants from the same or similar industries to be very valuable. In the end, they all have the same problems, but solve them in a very individual way. It is very exciting to share your own experiences and experience new solutions.