eBiss converter
- 
The
first
intelligent
EDI
converter
versatile, modular, flexible, scalable!
Digitize and automate your business processes with eBiss. Dramatically reduce the complexity of your EDI landscape and benefit from excellent performance. Communicate cost-effectively with your trading partners. Worldwide and cross-platform. With the Pranke eBiss Converter you improve efficiency, save time and reduce errors.


This overview shows the most important and most frequent processes that can be handled quickly with eBiss.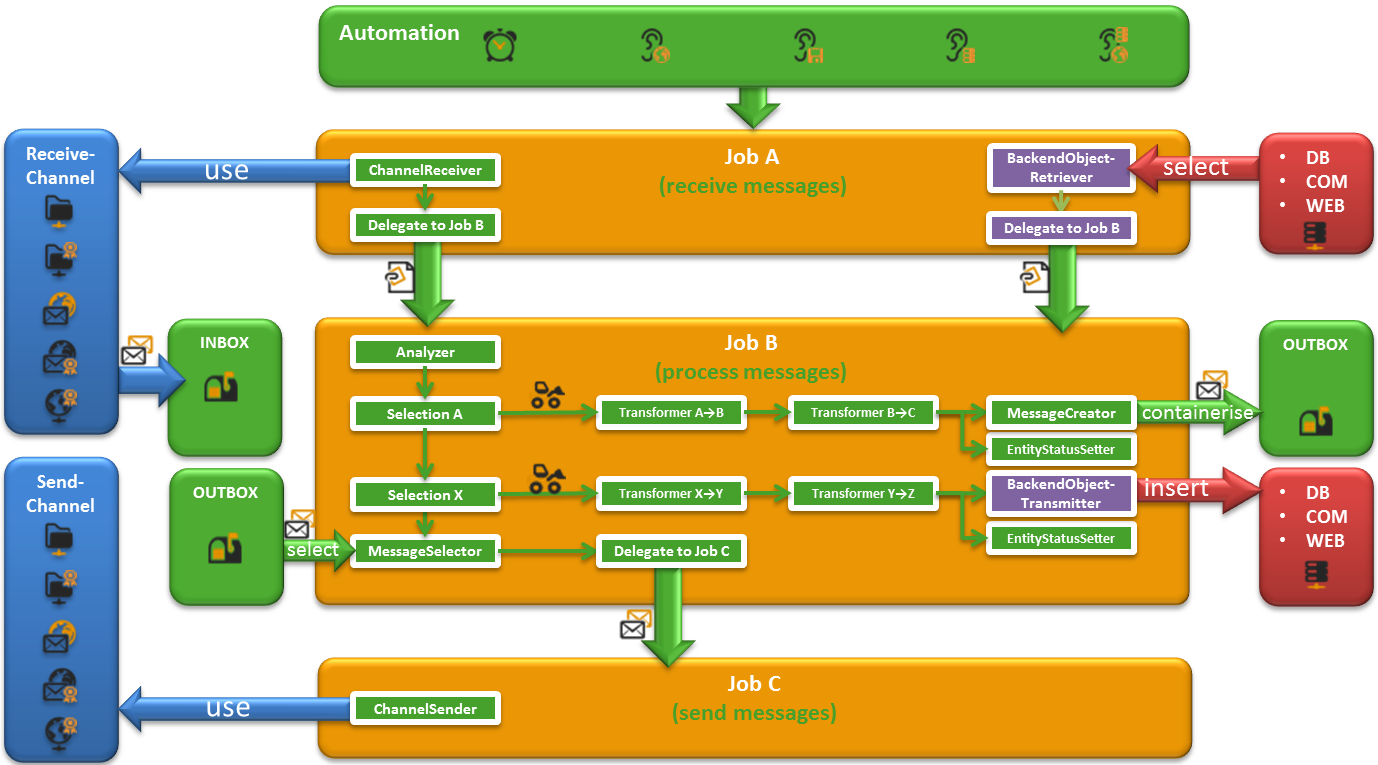 1
An event occurs and automatically starts a process.
2
The job opens a communication channel or selects data from a local BackendObject and delegates the received entities to a subsequent job.
3
A quasi-standardized job for incoming messages analyzes this. The type, the sender or receiver and possibly other parameters are recognized. Depending on the type, the process branches in the process and the necessary type conversions are carried out with the appropriate mappings. Subsequently, the converted messages are containerized into a message basket. After setting all the messages to be processed, these are collected from the mailbox and are then delegated to a subsequent job.
4
A third and last job sends the messages passed to it via a specified communication channel.