Here we post the latest news about EDI.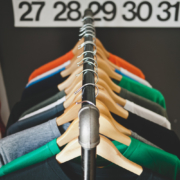 Sorry, this entry is only available in Deutsch. For the sake of viewer convenience, the content is shown below in the alternative language. You may click the link to switch the active language.
Das Leben wird zunehmend digital erfasst, Informationen werden vielfach weiterverarbeitet und gespeichert. Technologien für die automatische Identifizierung dringen in viele Bereiche ein.
Einige Hoffnungen und Visionen verbinden sich mit Radio Frequency Identification, kurz RFID. Diese Identifikationstechnologie ermöglicht es den Unternehmen, interne als auch externe Prozesse zu optimieren und zu automatisieren.
Ein RFID System besteht aus zwei Komponenten, dem Transponder und dem Lesegerät. Beide Komponenten kommunizieren kontaktlos.
Kosteneinsparung mit RFID
Durch optimierte Prozesse werden Kosten gespart, das Bestandsmanagement wird vereinfacht, Warenschwund ist nahezu ausgeschlossen. Bei der Einführung von RFID gibt es Implementierungskosten, von der Hardware über die Software bis hin zur Anpassung der Infrastruktur. Eine Kosten-Nutzen-Abwägung ist natürlich Pflicht. RFID bietet Unternehmen die Chance, auf den Märkten Wettbewerbsvorteile zu erzielen, darüber hinaus positioniert man sich mit einem innovativen Image.
Dynamic Pricing
Aktuell gibt es spannende neue Konzepte für RFID, die es dem Handel ermöglichen sollen, in Echtzeit auf unerwartete Entwicklungen zu reagieren.
Der Retailer wird zukünftig in der Preisgestaltung flexibler, das gilt für Preissenkungen und Preiserhöhungen.
Sie erinnern sich noch an die Fußball WM 2018? Nach dem überraschenden Vorrunden-Aus der Deutschen Mannschaft wurden die Nationaltrikots zu Ladenhütern. Mit RFID kann der Handel schnell reagieren und in verschiedensten Szenarien die Preise senken (oder erhöhen), dabei werden gleichzeitig die Bestände reguliert. Wie mühselig und aufwändig erscheint da die manuelle Änderung nebst Pflege in das Kassensystem.
Sicherheit
Wenn RFID im Einsatz ist, sollte die Übertragung verschlüsselt werden (gebräuchlich ist der AES-Standard mit 128-Bit). Transponder und Lesegerät sind bei RFID immer getrennt, ein klares Plus für die Sicherheit.
Marketing
Selbst für das Marketing bietet RFID einige Vorteile, die sich erst bei genauer Betrachtung erschließen. Der Verlauf der Ware kann kundenindividuell nachvollvollzogen werden.
In Zukunft könnte man spezifische Profile erstellen und interaktiv mit dem Kunden kommunizieren.  Vorstellbar ist zum Beispiel die persönliche Ansprache und ein beschleunigter Bezahlvorgang an der Kasse.
Sie wünschen Beratung zur Implementierung von EDI-Systemen?  Sie wollen Möglichkeiten der Digitalisierung für Ihr Unternehmen ausloten?
Die Pranke GmbH ist ein erfahrener Anbieter für EDI-Lösungen, vom E-Invoicing bis zur Anbindung an die gängigsten Warenwirtschaftsysteme und  SAP! Sprechen Sie einfach mit uns, wir informieren und beraten Sie ausführlich!
Gerne können Sie uns hier kontaktieren.
/
by mg
https://pranke.com/wp-content/uploads/2019/06/jeff-sheldon-3232-unsplash.jpg

1333

1000

mg

https://pranke.com/wp-content/uploads/2016/07/Logo-Pranke-horizontal-1-300x138.png

mg

2019-06-132019-06-17 08:43:44