Here we post the latest news about EDI.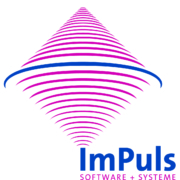 Sorry, this entry is only available in Deutsch.
Die ImPuls AG, Enterprise Ressource Planning (ERP)-Spezialist aus Krefeld, vertieft die Partnerschaft mit der Pranke GmbH, dem textilbranchenkundigen Anbieter von intelligenter Konvertersoftware und eigener Datentransportplattform.
Im B2B-Bereich ist der elektronische Datenaustausch (EDI) den papierbasierten Geschäftsprozessen unbestritten überlegen. Von der Geschwindigkeit des Datentransfers und der geringen Fehlerquote durch automatisierte Prozesse abgesehen, besticht vor allem die Möglichkeit, die EDI-Daten von Partnern direkt in der ERP-Lösung verarbeiten zu können. Mit der Pranke GmbH hat die Impuls AG einen Partner, der nicht nur technologisch überzeugt, sondern auch fachliche Kenntnisse einfließen lassen kann, die über Jahrzehnte in EDI-Projekten in der Textilbranche gesammelt wurden.
"Im schnellen und sicheren Datenaustausch zwischen unseren und den Kunden von Pranke liegen immense Einsparpotentiale, sofern die Einführung unkompliziert und kurzfristig von statten geht. Mit dem qualifizierten Personal auf beiden Seiten ist das durch diese Partnerschaft nun gewährleistet," so Rainer Markwitz, Vorstand der ImPuls AG.
Die EDI-Lösung für ImPuls
Für ImPuls-Kunden stellt die Pranke GmbH ihre eBiss-Software mit einer fertigen Schnittstelle zum ERP-System ImPuls fashion XL zur Verfügung. eBiss ist eine Middleware für den Datenaustausch zwischen Anwendungen in- und außerhalb des eigenen Unternehmens. eBiss ermöglicht die präzise Abbildung unternehmensspezifischer Geschäftsprozesse durch grafische Editoren und die schnelle Anbindung neuer Handelspartner durch vorgefertigte EDIFACT-Mappings. Nach Installation und Einweisung kann das IT-Personal des ImPuls-Kunden die digital abgebildeten Prozesse beliebig ändern und erneuern. Für neue Partner können Kommunikationskanäle ausgewählt und, wenn notwendig, Mappings individuell angepasst werden. Die Mitarbeiter der Fachabteilungen haben Zugriff auf die Nachrichtenkörbe und können dadurch selbst für einen fehlerlosen Nachrichtenfluss sorgen. Für die Übertragung von EDI-Daten benutzt ImPuls das Pranke-eigene VAN namens eGate. Es ist SMTP/POP3-basiert und dient ca. 8.000 Nutzern als Plattform für den Austausch von EDI-Daten. Dank Gateways und Interconnect Agreements ist praktisch jeder Wunschpartner für den eGate-Kunde erreichbar.
Über die Partner
Das 1975 gegründete Softwareentwicklungs- und Beratungsunternehmen ImPuls AG, Krefeld ist auf ERP II- Systeme, Warenwirtschafts- und Flächenmanagement-Systeme für die Mode- und Lifestyle-Branche spezialisiert. Das webbasierte ERP-System ImPuls fashion XL bildet die Geschäftsprozesse dieser Branchen von "Sheep to Shop" maßgeschneidert ab. Die Produkte sind bei über 300 Unternehmen im Einsatz. Langjähriges Branchen-Know-how, kreative Lösungsfindung auf Kundenanforderungen, das frühe Erkennen von Markttrends und die konsequente Einhaltung von Standards haben die ImPuls AG zu einem maßgeblichen Anbieter von Software-Lösungen werden lassen.
Schwerpunkt der Pranke GmbH, Karlsruhe, ist die Beratung von Unternehmen bei der Implementierung von IT-Systemen aus dem Blickwinkel des elektronischen Datenaustausches sowie bei der Integration der elektronischen Kommunikation in bestehende Systeme. Anders als reine EDI-Anbieter, die nur den Kommunikationsablauf abdecken, liegt das Augenmerk von Pranke auf dem Business Process
Reengineering, um die Nutzenpotentiale der Kommunikation voll zu erschließen. Das Know-how basiert auf einer über zwanzigjährigen EDI-/EAI-Erfahrung mit der elektronischen Kommunikation in verschiedenen Branchen. Weiterhin verfügt das Unternehmen über einen Hintergrund an Organisations-und IT-Praxis aus unterschiedlichen Bereichen. Seit 1996 liegt der Schwerpunkt auf der Textil- und Bekleidungsbranche.
Die Pranke GmbH hat eine hoch flexible, multifunktionale und branchenunabhängige Middleware (eBiss) sowie ein eigenes VAN (eGate) für Datenübertragung im Portfolio. Darüber hinaus bietet sie EDI-Trainings an und Projektberatung zur Digitalisierung von Geschäftsprozessen wie auch Services wie Pranke Elektronische Rechnung oder eXtended EDI Service.
---
Pranke GmbH · Karlstrasse 16b · 76133 Karlsruhe
ImPuls AG · Dießemer Straße 163 · 47799 Krefeld
/
by bs
https://pranke.com/wp-content/uploads/2021/02/ImPuls-AG.jpg

1283

1221

bs

https://pranke.com/wp-content/uploads/2016/07/Logo-Pranke-horizontal-1-300x138.png

bs

2021-02-032021-02-03 10:53:41