Sorry, this entry is only available in Deutsch.
Here you can find Pranke press news and echo it in the form of Publications in specialist media.
Press contact: Regine Grüger, rg@pranke.com, phone: +49 721 20380-122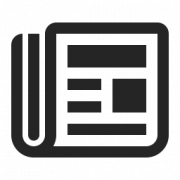 Sorry, this entry is only available in Deutsch.
Im Rundruf des "DV-Dialog" auf die Frage:
Worauf muss der IT-Chef eines mittelständischen Unternehmens achten, damit der Einsatz von EDI- und Portal-Lösungen den Austausch und das Management von Geschäftsdokumenten nicht umständlicher und komplizierter macht, sondern nachhaltig effizienter gestaltet?
wird die Antwort des Senior Developer Christian Radowski, Pranke, zitiert:
Der wichtigste Punkt ist, dass die zu Grunde liegenden Geschäftsprozesse sauber definiert sind. EDI-Lösungen funktionieren dann am besten, wenn sie einen bereits klar strukturierten Prozess abbilden und automatisieren. Die eigentliche Leistung hier ist dann, für Interventionsfreiheit zu sorgen und manuelle Fehler zu vermeiden, sowie zwischen verschiedenen Kommunikationswegen, Systemen und Standards zu vermitteln.

Sind die Prozesse und deren Zielsetzung nicht klar definiert und strukturiert, führt dies zu unsauberen Systemen, welche dutzende von Sonderfällen beherbergen, die behandelt werden müssen – hier entsteht der vermeintliche Mehraufwand und die Komplexität.
DV-Dialog, 11-12/2017, S. 11
Medienhaus Verlag GmbH, Bergisch-Gladbach
/
by rg
https://pranke.com/wp-content/uploads/2017/12/newspaper.png

256

256

rg

https://pranke.com/wp-content/uploads/2016/07/Logo-Pranke-horizontal-1-300x138.png

rg

2017-12-182017-12-19 10:52:10

Rundruf DV-Dialog